There is a ton of fun headed your way at The Taming of the Ewe this month. Our April Christmas Club is a pair of market bags (1 knit, 1 crochet) out of Urth Yarns Uneek Cotton or Monokrom Cotton. Both are on sale through the end of the month for only $12 a skein. Drop by the store to pick up the pattern.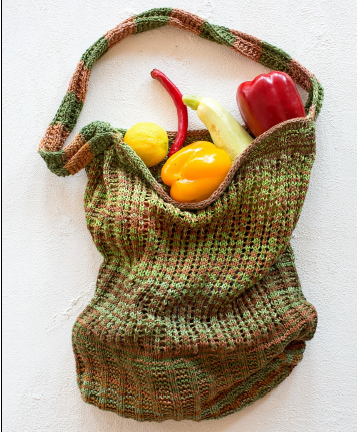 Celebrate Earth (Urth) Week
We are celebrating Earth Day all week with our friends from Urth Yarns. The company is environmentally friendly all year long, planting a tree for each skein of yarn sold.
This year's theme focuses on Stashbuster Projects that aim to reduce waste by using left-over yarns and offer a more responsible way of using our precious resources.
What a great way to promote sustainability.

We have 2 knit and 2 crochet patterns. They are available for free when you stop in.
Scrapbuster Satchel will be priced at $3.00 on May 1st.
Finally you will not want to miss this year's LYS Day on April 30. We have special a free patterns from Casapinka with the purchase of yarn. There are also special free patterns From Urth and Cascade.