Still Need a Present for Your Mom?
Moms, forward this to your Child/Husband
We have a surprise for Mom for Mother's Day. Our Mystery box is just the thing for her if she knits or crochets. We can't tell you exactly what it is or it would spoil the surprise but it is a new item we have not offered in the store before and she is going to love it. Only 8 are available, you can pick it up in person or online
For the mother with a sense of humor we have a couple of cute tea towels.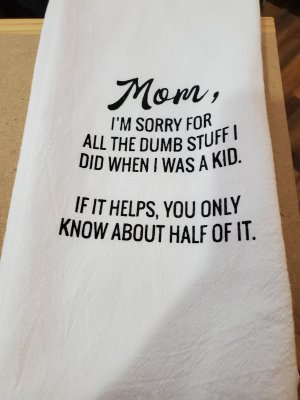 Don't forget that First Friday is this week so we will be open until 9pm and will be able to help you find other great gifts for Mom.